Domestic Solar, Wind and Hydro Power Systems
Domestic Single Phase Multi-Input Power System (MPS)
At the heart of SEASystems domestic power systems is the unique Multi-Input Power System.
The MPS is groundbreaking as it permits up to three simultaneous natural inputs (solar, wind and hydro) with a single inverter – no additional controllers or complicated wiring required. It can, of course, be connected to mains electricity (or generator) as a back up, if electricity demand outstrips supply from renewables. It represents a major breakthrough in controllable unit technology and is a genuine first-in-the-world solution, positioning Australia at the leading edge of green energy innovation.
The system is available as a complete kit with solar panels, batteries, wind turbines and generators – you choose!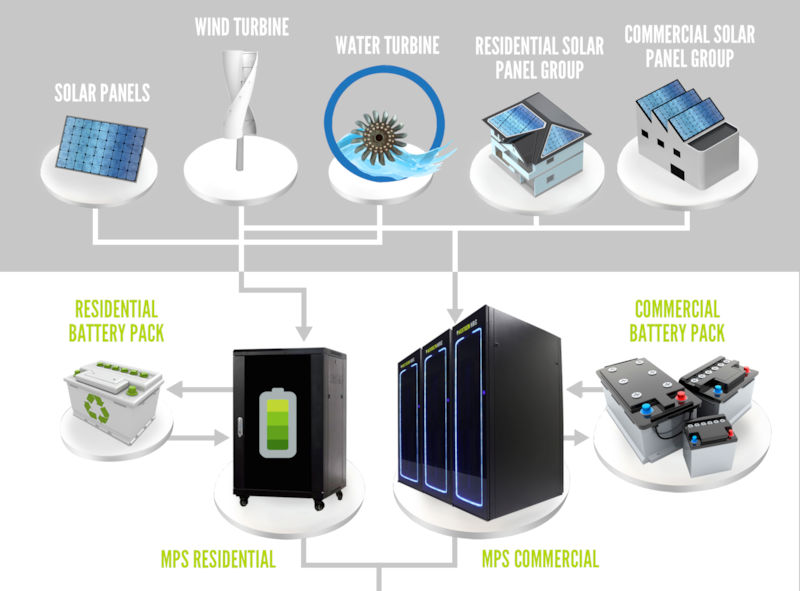 Multi Input Power Systems - Sizes
There are 5 levels of capacity available for the domestic MPS: 2kW, 5kW, 10kW, 15kW and 20kW.
Please contact us for pricing and additional details.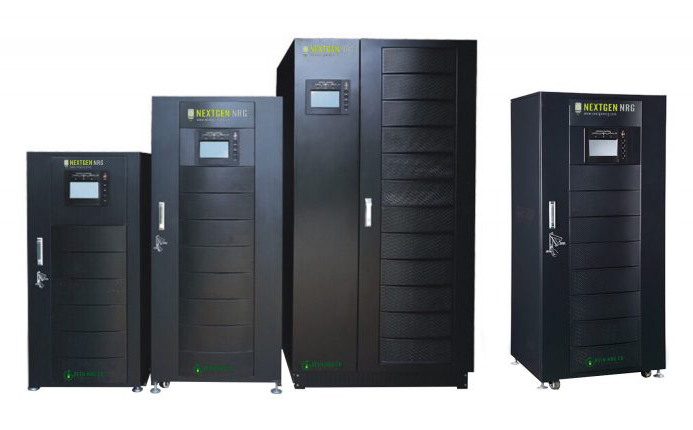 Solar Panels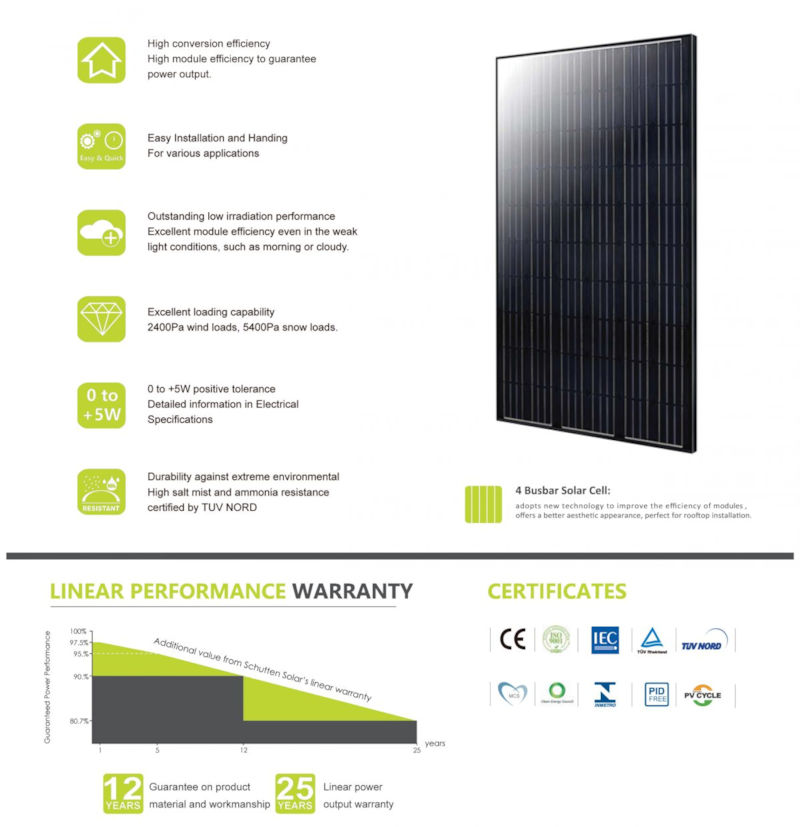 Seasystems utilises 60 Cell and 72 Cell Monocrystalline Solar panels and also Polycrystalline Solar Panels. Please contact us with your requirements.
60 Cell Monocrystalline Panels range from 245 to 265W per panel at 15.09% to 16.32% efficiency. Size 992 x 1640mm.
72 Cell Monocrystalline Panels range from 310 to 330W per panel at 15.98% to 17.01% efficiency. Size 992 x 1956mm.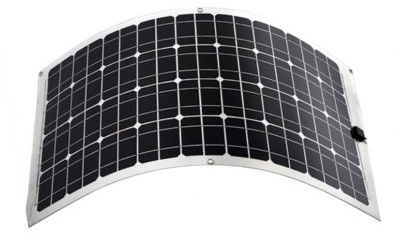 SEASystems also offer Flexible Solar Panels in 20W, 35W, 50W, 100W, 120W and 140W specifications.
And Through Sunshine Solar Panels - 40% Light Transmittance and 210W Power Rating
Please contact us for further details.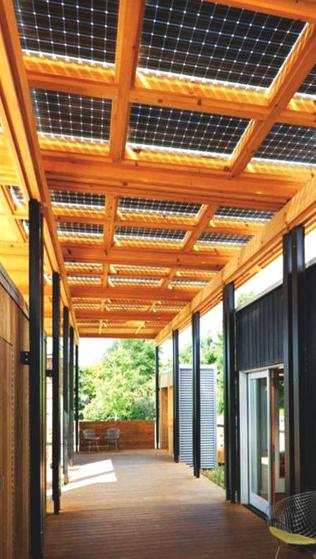 Wind Power
SEASystems proudly promote the unique Scroll Wind Turbine.
Great locations for scroll wind turbines includes coastal areas, open flatlands, ridgelines, and hilltops.
The turbine is vertical access, advantageous when the wind comes from more than one direction or is turbulent, as it does not need to be pointed into the wind to work. The generator and gearbox are at the base, more accessible for maintenance.
Sizes are 50W ($1,245), 500W ($2,795) and 1000W ($4,970). Please contact us for further details.

Hydro
A water turbine is a rotary engine that takes energy from moving water.
Water turbines were developed in the nineteenth century and were widely used for industrial power prior to electrical grids. Now they are mostly used for electric power generation. They harness a clean and renewable energy source.
Water turbines are one potential green input for our MPS systems!
• Clean, renewable energy from naturally falling water
• Reliable, secure power
• Available in a wide range of voltages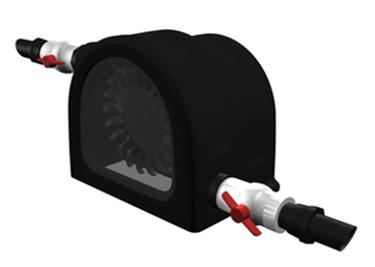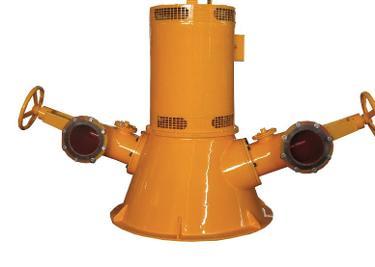 Features of MPS Water Turbine
1. The horizontal unit has the advantages of simple design, easy maintenance, reduced plant height and reduced excavation depth.
2. The vertical unit has a small plant size footprint and facilities for multiple nozzle input (currently up to six nozzles can be installed) on the wheel, high specific speed, small size and light weight.
Please contact us for further details.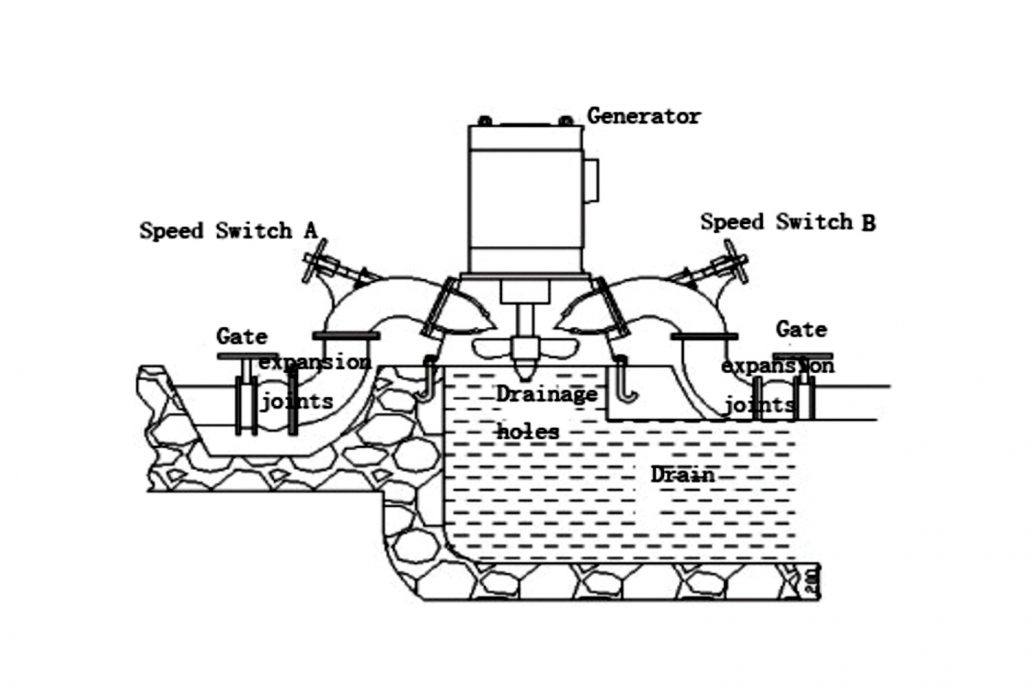 Batteries
SEASystems carry a range of batteries including gel, which has distinctive advantages over AGM batteries, such as super thermal stability, high deep discharge capability and great recovery from deep discharge.
SEASystems' batteries are suitable for a multitude of applications.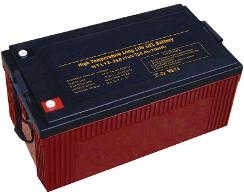 The high-temperature long life (HTL) series uses the newly developed nano gel electrolyte with super-C additive plus heavy duty plates inside.
The HTL series has a long service life and can provide optimum, reliable service under extreme conditions such as high temp (able to operate at 60°C) and frequent power failure. This series is suited for tropical areas in outdoor applications such as Telecom BTS and off-grid PV stations.
200Ah and 250Ah Capacities available.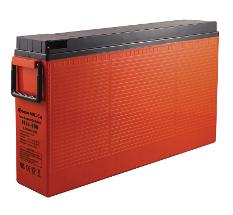 The FL type front terminal battery has a long lasting service life and front access connections for easy installation and maintenance and is ideally suitable for telecom equipment, renewable energy systems, and other severe environments.
• Wide operating temperature range
• High power density & low self-discharge
• Front access terminal with standard width for 19" and 23" ETSI racks
• Nano gel electrolyte
200 Ah Capacity.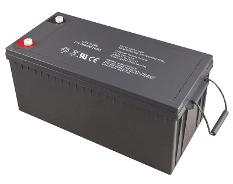 SEASystems' black gel batteries can be mounted in any orientation, and are especially suited for mobile power applications, such as golf carts, forklifts etc. They can be used in float or cyclic applications, operated without maintenance, and have a low self-discharge. • Nanometre SiO2 & H2SO4 gelled electrolyte technology • Not restricted for air travel (IATA/ICAO Special Prov A67) • Case /cover available in flame retardant ABS • Lead, calcium tin alloy grid for high power density.
200Ah and 250Ah Capacities available.
SEASystems can also supply generators - please contact us with any questions